Clips, Clamps & Fitting Products
In support of the range of tubing, hose and gasket products, we also stock a huge range of clips, clamps and fitting products to help you complete your project with ease.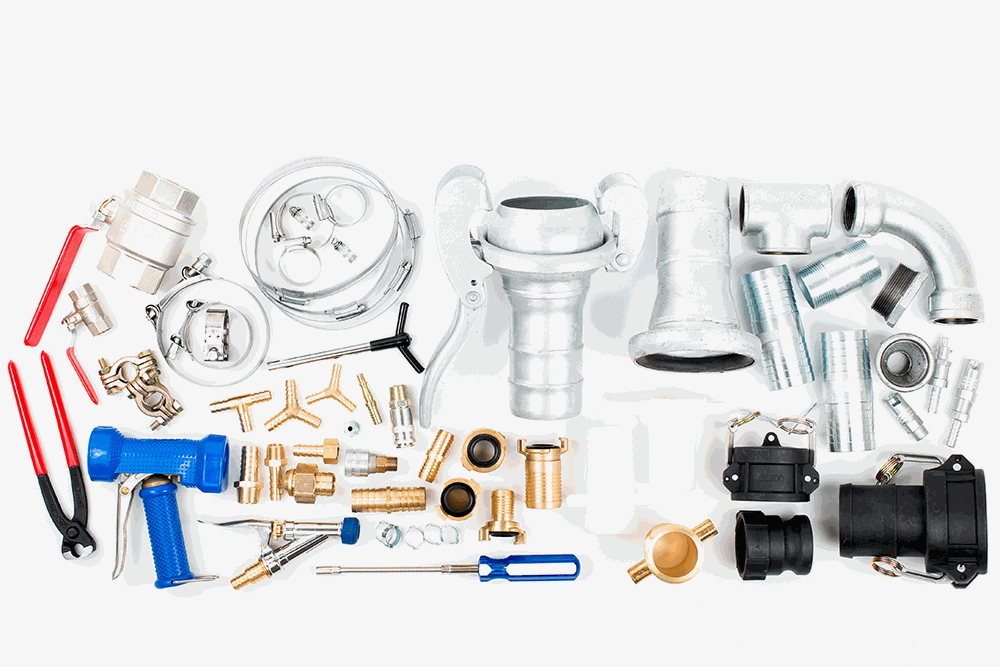 We supply a large range of Clamps, Clips, Couplings and Fittings.
Clips
We are a genuine Jubilee Clip Main Distributor. In addition to the Jubliee Clip range we also supply O Clips.
Clamps
We stock Two-Bolt clamps and Superclamps.
Couplings
A range of quick release couplings for air, water and general use are stocked, covering Geka, Bauer, Camlock and Air Couplings product ranges.
Fittings
Both Brass BSP and Cast Iron fittings are stocked, including Hose Joiners, Nuts, Stems, Hose Tails , T joints, Y Joints, Bends and Reducing Sockets.
Other products include Broomwade and Schrader pneumatic fittings.
We also carry large stocks of other supporting products including; Ball Valves, Hose Guns and Nozzles and other items associated with hoses and tubing.