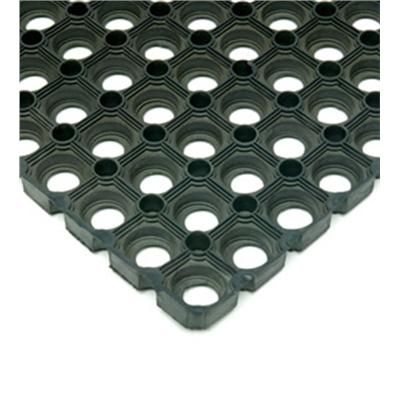 Open-Ring Ground Matting
Open Ring Type Wash Down / Ground Stabilisation Mats are high quality moulded rubber mat.
Ideal for horse and animal wash down areas where copious amounts of water are prominant.
Large holes and recessed studded back facilitates quick drainage of liquids and waste matter.
These mats are also used extensively for muddy field / area stabilisation and childrens playground floor coverings.
Excellent drainage properties

High ground stabilisation

Good anti-fatigue characteristics

High impact resistance

Anti-slip finish

Low maintenance