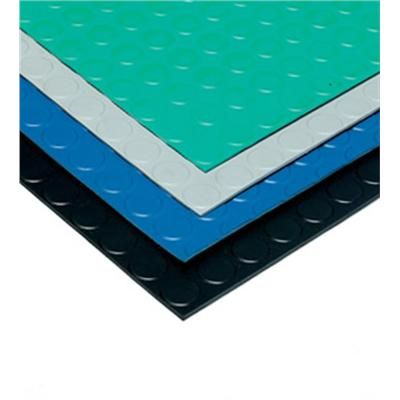 Penny Stud Circular Pattern Matting
'Circular Stud Coin Pattern' Rubber Matting is an attractive and durable rubber matting with a more pronounced raised matt finish 'Circular Stud' coin pattern design on one side and a cloth impression pattern on the reverse.
Available in Black, Grey. Blue and Green in either 3mm or 4mm thickness'.
Ideally suited for communal areas, walkways, tread mats, runners and general purpose industrial applications where a multi directional tread pattern is required.
Neat, attractive pattern

Easily cut to size & shape

Multi direction tread

Low maintenance

Non slip when wet

Cut lengths to order
This grade can be produced in varying width, length and thickness formats and in a variety of colours (RAL matched if needed) to special order.