Rubber Matting Products
Our matting products are used widely throughout industrial and manufacturing sectors, providing anti-vibration mats for large scale machinery, as well as within equine, retail and leisure settings.
With anti-slip and anti-fatigue properties, our selection of matting provides ideal use in areas of prolonged and large footfall; alleviating issues of both continued wear and reducing concerns of safety.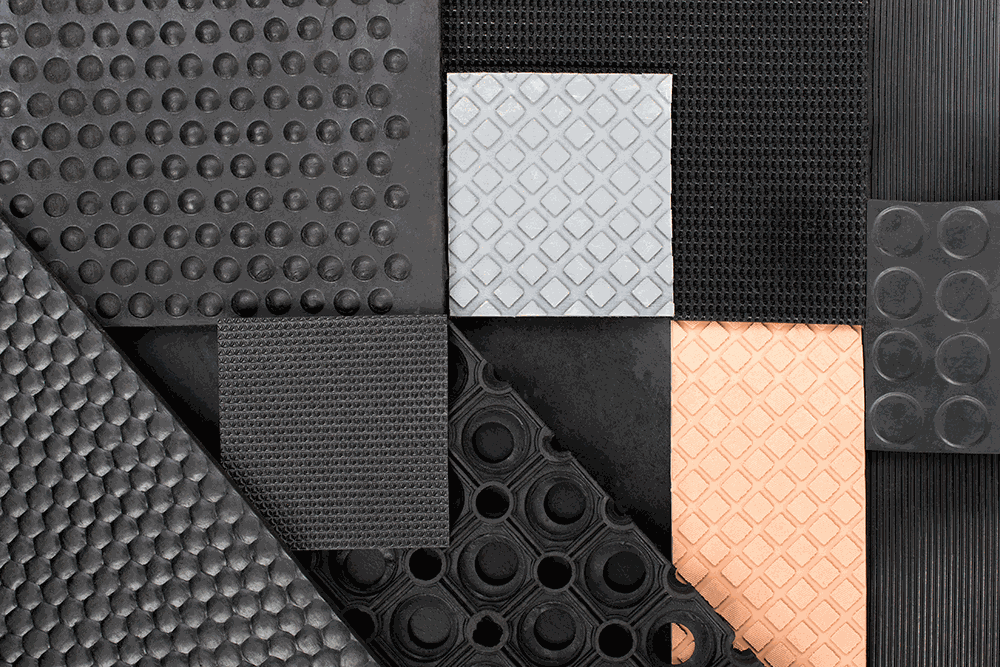 We offer a range of diverse, durable and heard wearing anti-fatigue matting. With an array of different toppings and textures, suitable for nearly all required applications, we're sure to have the matting product to suit your needs.

Desirable properties across our matting selection include high anti-slip resistance - even when wet - in addition to long wear capabilities and low maintenance. Ideal for areas of heavy wear and footfall.

Our selection of anti-fatigue matting is designed to reduce tiredness, aching and workplace-induced back/leg health issues; ideal for workers standing for long periods.

Adding anti-fatigue mats in the workplace has been proven to improve general health and safety, promoting blood flow in the legs, and reducing overall tiredness whilst enhancing worker productivity.



Select one of our types of rubber matting below, to learn more;
We Stock a Wide Range of Rubber Mats Off-the-Shelf
Get in touch today with your requirements and see if we can help